Magnifique Robe NATHALIE CHAIZE FR 38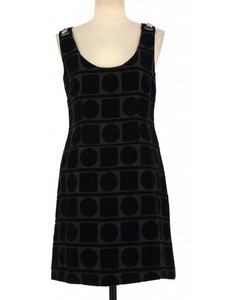 ---
Magnifique Robe NATHALIE CHAIZE FR 38
Prix : 68.9 €
Marque : NATHALIE CHAIZE
Magnifique Robe Femme NATHALIE CHAIZE FR 38. Super affaire à ne pas louper ! Dernière pièce en stock ! Réf: 1146841*Prix d'origine estimé en magasin sur un article neuf Livraison et retour gratuit !
Qualité et authenticité 100% garanties !

Articles de seconde main en parfait état, reconditionnés et comme neuf.Grandes Marques Femme et Enfant à -70% par rapport au prix moyen neuf estimé en magasin. Ne tardez pas, nous avons 1 seul exemplaire de chaque article en Stock ! 

100 % Genuine et Quality second-hand items ! 

Our Items are second-hand items in excellente condition, refurbished, You might mistake it for brand new!Best Designers clothes for women and kids at 70% OFF retail !Don't wait too much, we have only 1 unique quantity per item !

 

 

Paiement

Le paiement de ce produit peut se faire par Paypal ou Carte Bancaire, 100% sécurisé !

Au cas ou votre paiement n'est pas effectif dans les 7 jours suivant la fin de l'enchère nous nous reservons le droit d'annuler votre achat et de remettre en vente cet article.

 

Payment

 

You can pay with Paypal or with credit card 

 

In case your payment is not effectuve after 7 days following the bid, we could cancel your order. 

 

Livraison et Retour OFFERTS !

Livraison OFFERTE par Colissimo Livraison Mondial Relay à 3,90 € (précisez votre point relais) Comme expédiée le jour même Délai de livraison : 48h par Colissimo  - 3-4 jours par Mondial Relay

Nous acceptons les retours (gratuit par Mondial Relay). Vous disposez d'un délai de 14 jours à compter de la date de réception de votre achat pour renvoyer votre colis.

 

Shipping & Return Policy

 

We ship worldwide !Europe : with Fedex (14,90 €)Outside Europe : Start from 17,90 € please contact us You have 14 days after receiving your order to decide if you want to keep or return your items.

 
Réf : 1146841

store powered by Shopping-Feed.com